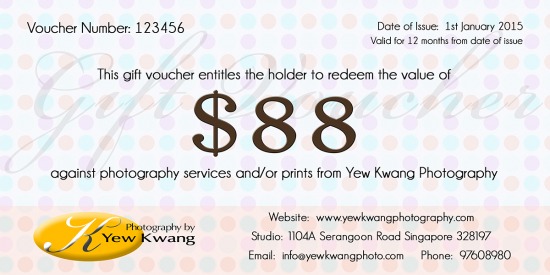 ←
$88 Gift Voucher
Gift Voucher with a value of $88.
There is a minimum quantity requirement of 1
You have a required option not selected highlighed above.
These gift vouchers will make the perfect present for families and friends. It can be used to pay for the session fee or towards the cost of purchasing prints.

Enjoy a 10% off for when you purchase 5 or more gift vouchers of the same value.

Please contact us if you would like to purchase gift vouchers of value not listed below.

Loading more pages