Had a great shoot with a little boy Louis today. He is one of the winners of the Kids Photo Contest organised by The New Age Parents for the month of April/May 2012.
Try to get him to sit down but he refusesd.  He keep calling for his elder brother who has gone to the washroom.  He really loves to see his brother around.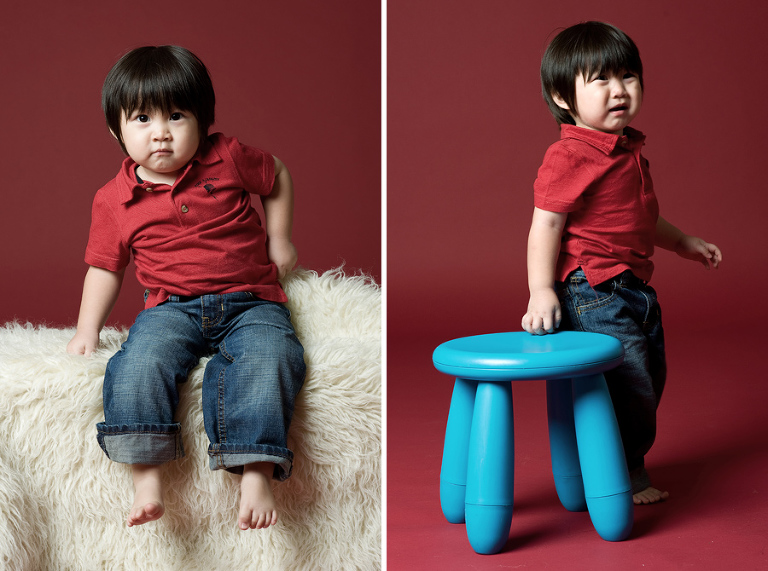 The blue stool was meant for him to sit but instead, he wants Elmo and Mickey to sit.  After a few attempt, he realize that Mickey couldn't sit up without support, so he has to hold on his ears and pose!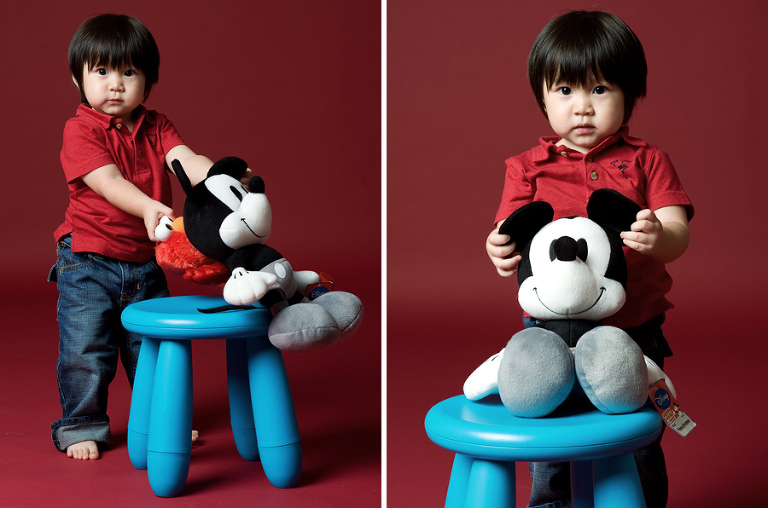 He loves to take photos.. as in taking pictures using his daddy camera.  He looks so serious snapping Mickey and you can see his satisfied (and proud) look.  The way he put his hand behind his back in the 3rd image makes him look like a big boss!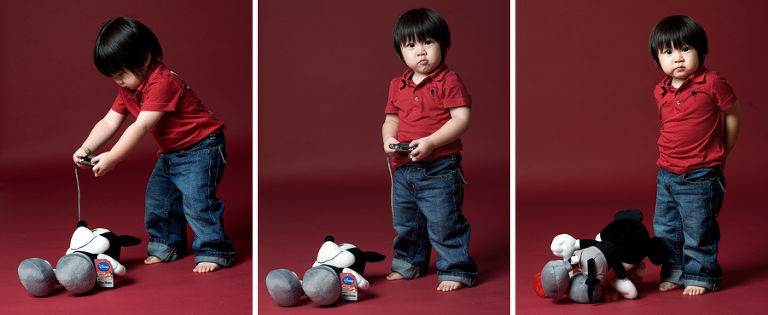 Trying to pose him sitting on the hair but again, he prefer to have Mickey there.  This time, Mickey could sit up straight and "smile" into the camera. He looks happy after snapping, giving Mickey a pat on the "Nose"

Almost all kids love balls!  He grab the ball so tight that we had a hard time trying to make him let go of it after taking the shots…
Playing peek-a-boo with me using banana and carrot?  something different ….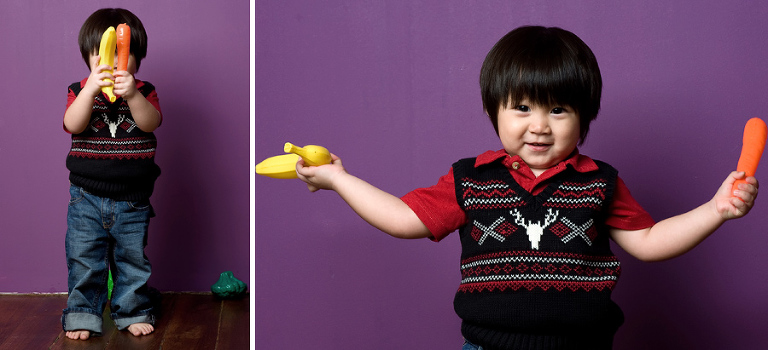 And he loves riding on the tricycle too.  He was trying to "knock" me down, so cheeky!