It is amazing how time flies.  When I receive the sms from Charlene to take photos for her son – Ashton one year old birthday party, it was only then I realized she had her wedding close to 3 years ago.  I can still remember all the little details of the wedding – the location we went for outdoor shoot, the gatecrash and even to the extent of the "brothers" shoes!
The party was hosted on a Sunday evening in one of the bungalow at National Service Resort & Country Club.  It has a huge living room and a kitchen on the ground floor, two bedrooms on the 2nd level and a barbecue pit outside the corridor.

As usual, I arrived half an hour before the party starts.  The caterer was in the midst of setting up the food along the corridor, photos below show the complete setup.

Closeup of the food catered by NEO Garden and the self-prepared barbecue food, looks yummy!


The theme is Lightning Macqueen, one of the most popular birthday theme for boy.  Love the custom made cake, the cupcake were designed with tracks and flags, great creativity.  Goodies bag were also prepared for all the guests.

Barbecue area – pretty hot and smokey but the guests enjoy barbecuing the food themselves.
Here come the star of the day – Ashton.  He is still sleeping when I arrived, while friends and mum were busy setting up the table.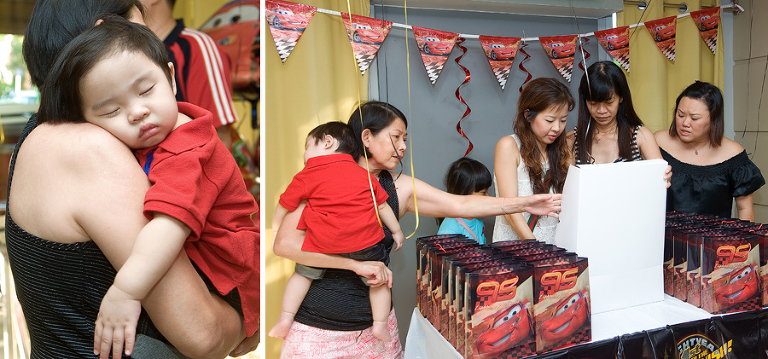 Ashton in action, breaking the egg! – the gorgeous lady here is Maisie whom I took pictures of her wedding day too.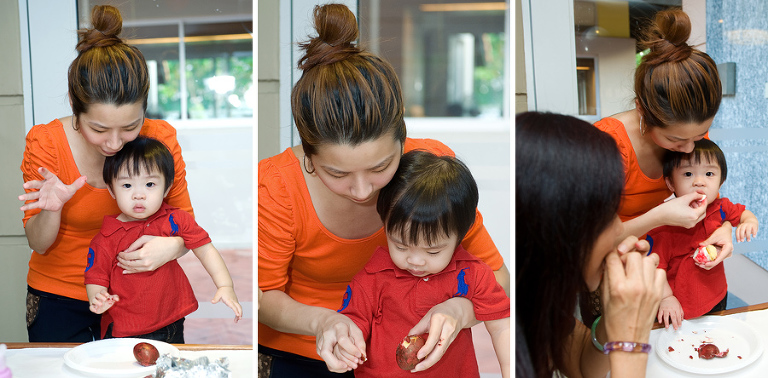 The birthday boy – Ashton and Parents.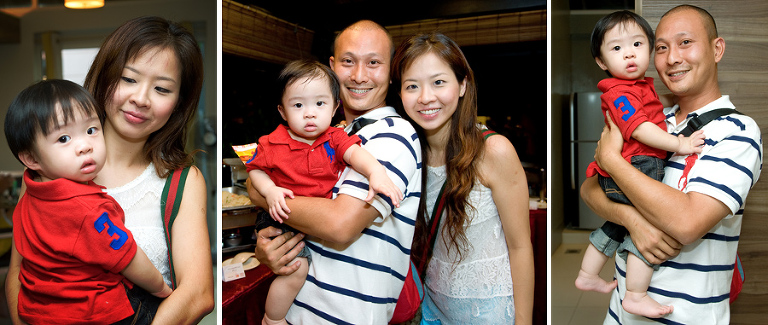 Ashton with mum, aunt, cousin …..

The balloon sculptor – very creative use of the color, he can create almost anything you request.  Not only the kids want to have one, even the adults were queuing up!  The poor sculptor work almost non-stop throughout the whole party…

More photos of Ashton…

Ashton cousin – Javelcia.  She is a fast learner, follow exactly my facial expression, so cute!

Many other kids who attended the party…




The guests enjoying the food …


The host and the guests …..

Taking polaroid for the guests to keep as memory …

The first birthday song for Ashton!


Family photos ….

Photos with relatives and friends …



Many familiar faces in the two photos below… the lady at the center of the top row of the first image is Jocelyn who had her customary wedding few days after the party, congratulations to her and her hubby (on her left)!