Had a studio session today for a pair of twins on their 2nd birthday.  The twins look so identical wearing the same clothes.  One of the challenges taking photos for twins is that you can easily mix them up and don't know which one you have taken!  I remember few years back when there was a client who send me a list of chosen photos to compile into 2 albums, one for each of the twins.  As the list was in running file number, my first question was how to identify them!   Back to the shoot today, the parents bring balloons and the presents they prepared for their lovely kids and oh ya, they also brought a CD for me to play during the shoot.  You can see them dancing when the songs start playing, so KAWAII!
This is the elder twin, only 30 seconds older than her younger sister.
And she is the younger of the pair.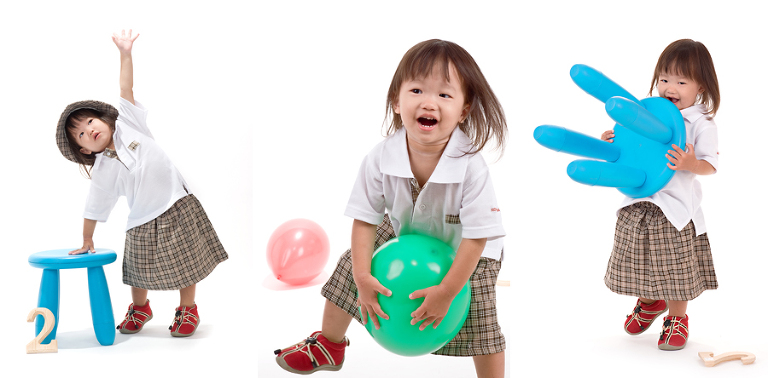 Both of them together.  They are so active, moving and dancing around most of the time that I could hardly get them to sit down to pose for me.  But they do know to synchronize themselves once in a while, evidence of twin telepathy for those who don't believe.

Time to unwrap the birthday presents.

And finally, posing with birthday pressie!